Engineered to be Custom Fitted, New PXG Hollow-Body Tour Irons Support Advanced Shot Shaping with More Than a Touch of Forgiveness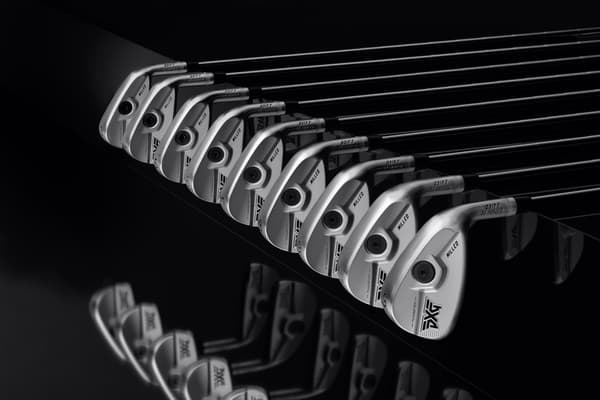 Scottsdale, AZ (Sept. 19, 2023) – New PXG 0317 TTM Irons bring PXG's proprietary hollow-body, injection-molded technology to the ranks of the elite player. Featuring a new stabilizing S CORTM polymer core, the new 0317 T Irons combine a tour blade's playability and high spin performance with technology engineered to improve forgiveness, distance control, and overall consistency.  
PXG 0317 T Irons are three times forged from 8620 soft carbon steel. The forging process creates a tight crystalline grain structure that delivers a pure resonance and extremely solid feel at impact. Then, the external body of the irons is CNC milled to ensure every surface, curve, and angle is produced to exact specifications. Finally, the irons undergo a precise robotic polishing process to ensure consistent geometries and a flawless finish on every club, nobody does all of this but us.  Hit them once and you'll know why we do it.
 "From the materials and processes we use to the extremely tight tolerances we maintain, these clubs are built the way they are designed and are consistent club-to-club so that elite players can experience total control and more than a touch of forgiveness," PXG Founder and CEO Bob Parsons explained.
Over the years, PXG has worked extensively on the external geometry of golf clubs and researched the polymer materials used in the company's proprietary injection molding process. Through that research, PXG has learned that the polymer materials used in the core can have a significant effect on performance. The polymer's material properties influence how the outer clubface flexes and responds during impact, which in turn affects the initial launch conditions of the golf ball, including launch angle and spin rate making for an incredibly accurate club.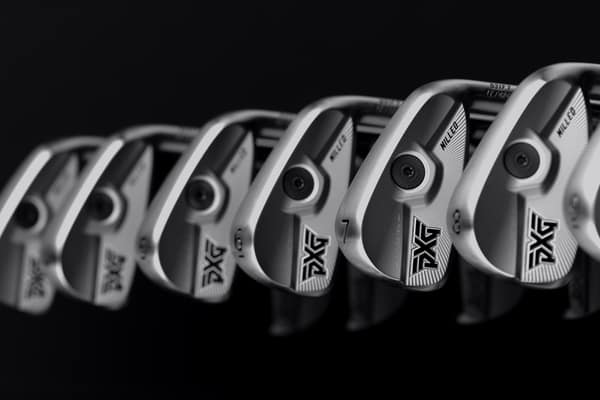 This understanding of material properties is one of the reasons why the T Iron was decoupled from PXG's flagship series and added to the elite player category. With the effects of these technologies, PXG has tailored a better club for the needs of better players with the introduction of S COR polymer core. S COR is a stability core material that helps reduce the amount of face movement, or flex, that occurs during impact. This notably increases the spin rate and lowers the initial launch angle, which is the desired performance for elite players because it increases their ability to control the trajectory of the ball flight, making it easier to hit their desired trajectory windows. The increased spin performance also enhances the player's ability to work the ball left or right, hitting controlled draws and fades like never before.     
A new internal tungsten weight (15 grams) is located in the toe area. As tungsten is more than twice the density of steel, the weight enables PXG to precisely locate mass to enhance the moment-of-inertia (MOI) of the clubhead. The amount and the location of the weight also optimize the center-of-gravity (CG), so it stays in line with the center of the grooves. This ensures that when golfers hit it in the middle of the face, they hit it right on the sweet spot. 
Precision milled grooves, manufactured to the tightest tolerance possible and the USGA limits, are optimized to get the maximum amount of performance out of both fairway and rough in wet or dry conditions. 
PXG 0317 T Irons also incorporate PXG's Precision Weighting Technology to fine-tune performance further. The large tungsten weight on the back of the clubhead is used to optimize the swing weight/head weight target. This adjustable weight is located on the CG so that changes in the head mass can be easily achieved without shifting the CG and effecting club performance. Optimization can be experienced during an in-person golf club fitting and is dialed in as part of the custom build process. 
"For a person with solid ball striking, you can do pretty much anything you want with these clubs – you're in charge. You control the spin, the flight, and the shape of how your ball is moving," shared PXG LPGA Tour Professional Ellinor Sudow. "I love this blade club for my shorter irons (pw-7), which are my scoring clubs, where I want to get as close to the hole as can be."
"These irons are more forgiving and versatile than ever," PXG Korn Ferry Tour Pro Mason Andersen added. 
Named after the 0317 U.S. Marine Corps Scout Sniper occupational code, these irons support advanced shot shaping to any target. To learn more about PXG 0317 T Irons or to schedule a custom golf club fitting, visit www.PXG.com.
ABOUT PARSONS XTREME GOLF
Founded by entrepreneur and self-proclaimed golf nut Bob Parsons, PXG embodies his belief that every new product – from golf clubs to sport fashion apparel – should be markedly better. Every innovation should noticeably improve your performance. And every moment of impact should elevate your enjoyment. 
Today, PXG offers a complete lineup of right- and left-handed golf clubs, including drivers, fairway woods, hybrids, irons, wedges, and putters, as well as high-performance, sport fashion apparel, and accessories.
PXG's professional staff includes Joel Dahmen, Zach Johnson, Mason Andersen, Paul Barjon, Eric Cole, Kevin Dougherty, Nicolas Echavarria, Clay Feagler, Patrick Fishburn, Michael Gligic, Grant Hirschman, Bo Hoag, Michael Johnson, Jake Knapp, KK Limbhaust, David Lipsky, Luke List, Justin Lower, Ryan McCormick, Henrik Norlander, Augusto Nunez, Garrett Reband, Seth Reeves, Shad Tuten, Dylan Wu, Celine Boutier, Austin Ernst, Mina Harigae, Yu-Sang Hou, Megan Khang, Christina Kim, Gina Kim, Katherine Kirk, Brittany Lang, Gerina Mendoza, Jennifer Song, Linnea Strom, and Ellinor Sudow.