Driver hosel settings are one of the more confusing aspects of golf clubs to master, but it's an important part of performance. Your golf equipment should fit your game and swing type, and hosel adjustments can help you find that perfect fit. This guide on how to adjust driver hosel settings provides you with everything you need to know to make changes to your driver's club setting and will help you hit straighter drives, maintain consistency, and maximize your distance with every swing.
WHY SHOULD I CARE ABOUT ADJUSTING MY DRIVER HOSEL?
Every golfer has a different swing, and accordingly, every golf club should be set up differently. The adaptable hosel found on PXG Drivers is yet another way to further optimize a player's ball flight and performance.
You may want to consider adjusting your loft if you are struggling to hit straight drives or if you want a little more launch height from the tee.
HOW TO REMOVE YOUR GEN5 DRIVER HEAD FROM THE SHAFT
Step 1. Your PXG driver comes with a tool called a torque wrench – grab that wrench and remove the silicon tip.
Step 2. On the heel side of the driver's sole, use the torque wrench to unscrew and separate the clubhead from the shaft.
ADJUSTING YOUR PXG GEN5 DRIVER
When you've removed the driver head from the shaft, you'll see the settings marked on the hosel sleeve.

Step 1. To reattach the driver head to the shaft with your preferred setting, line up the hosel sleeve with the small dot found on the heel side of the clubhead (right above the "GEN5" mark).
Step 2: Once the clubhead and the shaft are reconnected, use your torque wrench to tighten and lock the screw. The driver head and shaft are safely connected when you hear a double "click."
HOW CHANGING THE HOSEL SETTING CAN INFLUENCE BALL FLIGHT AND TRAJECTORY
So, what can an adjustment to your driver hosel actually do? Adjusting your driver's hosel settings allows you to fine-tune its loft and lie angle, which will impact ball flight. Get it dialed in and you can launch balls higher or lower depending on your preference—and if you play golf often, getting familiar with these adjustments can give you a winning edge as your swing changes or inclement weather hits!
Adjust for a Fade Bias – The PXG setting is the flattest position at -3 degrees – this will create a more fade bias driver.
Adjust for a Draw Bias – Adjust the hosel to the most upright setting – the Standard "Dot" setting.
PXG Standard loft, -3* lie
Flat Minus, -1* loft, -2.5* lie
Big Minus, -1.5* loft, -1.5* lie
Small Minus, -1* loft, -0.5 lie
Standard "Dot" Setting
Small Plus, +1* loft, -0.5* lie
Big Plus, +1.5* loft, -1.5* lie
Flat Plus, +1* loft, -2.5* lie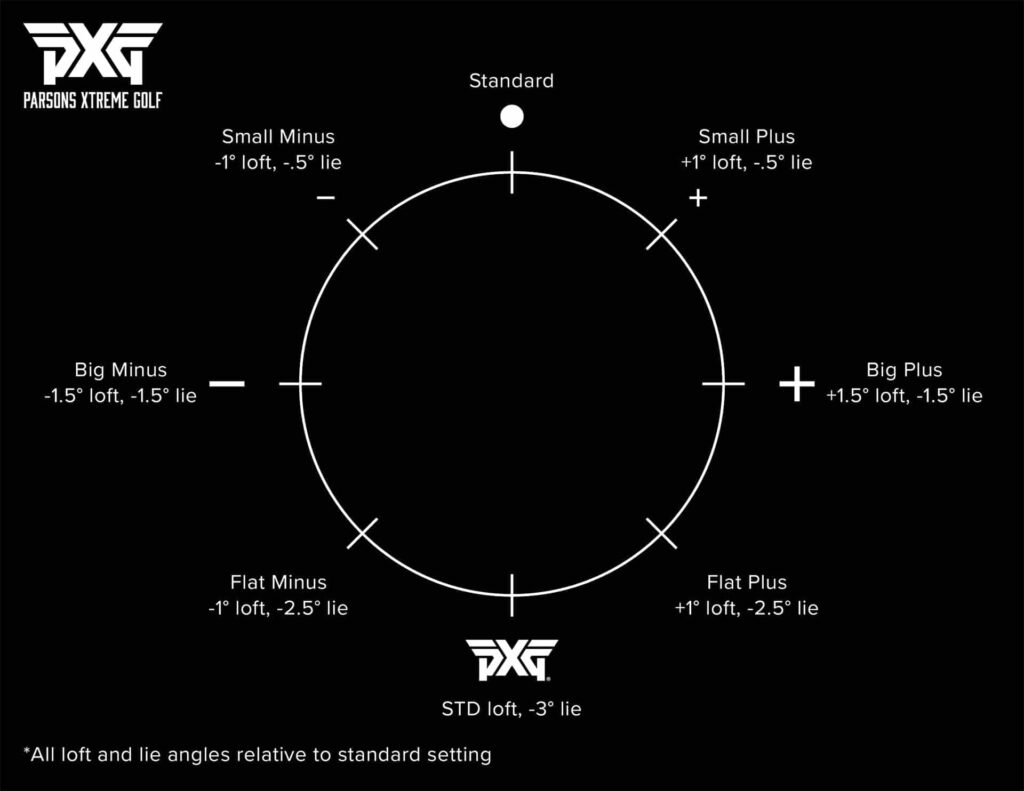 This chart shows PXG shaft adapter settings and how each one affects loft and lie.
DO I NEED TO CHANGE MY DRIVER'S HOSEL SETTINGS?
Following a PXG fitting, we recommend that you get at least 3-5 rounds under your belt to really get a feel for your club.
Don't be afraid to experiment, but we suggest making a note of the hosel setting that you were fitted for so you can return to that setting as needed.
When in doubt, consult your PXG Fitting Specialist!
Ready to Smoke Your Drives?
If it's time to upgrade your driver game and would benefit from our latest technology, there are three ways to get your hands on a new PXG driver.
CONFIGURE AND BUY ONLINE:
0311 GEN5 DRIVER
JAW-DROPPING DISTANCE
0311 XF GEN5 DRIVERS
ULTIMATE FORGIVENESS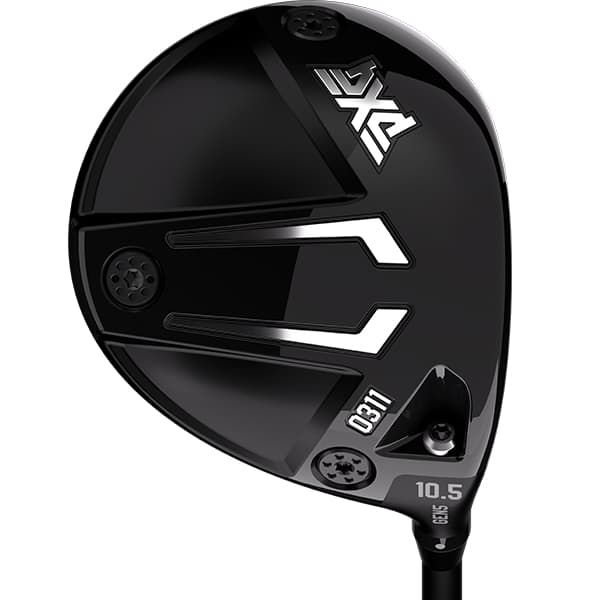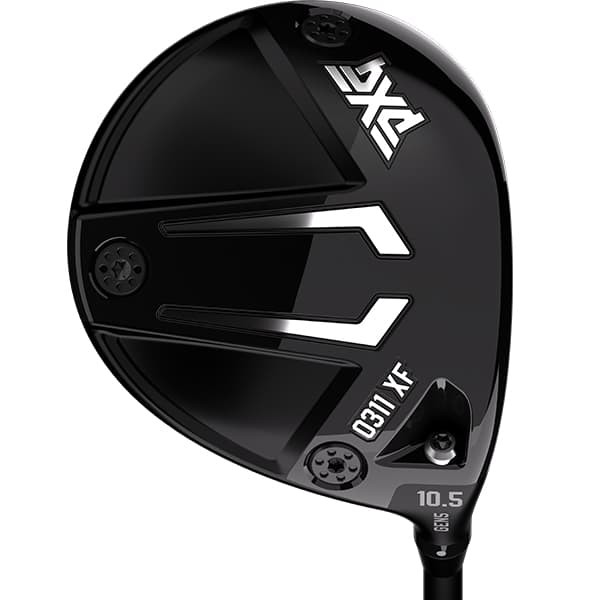 BOOK BY PHONE:
Call the PXG Fitting Department now at 1.844.FIT.4PXG (1.844.348.4794)
A PXG Fitting Specialist will help you schedule your fitting
BOOK ONLINE:
Choose a fitting location and hit the "Schedule At This Location" button
Pick the type of fitting you'd like
Select the day and time that works for you
Enter the required contact and payment information
Kaboom Baby! You're booked
 Follow Bob on Instagram!