WHEN YOU THINK PXG, THINK THE SCIENCE OF SEXY!
Our formula always includes: crazy distance, unbelievable forgiveness, extremely soft feel, and smoking hot looks! Baked together, those elements equal confidence, lower scores, and much more fun! And that's what SEXY is all about.
In our new Game Changer Web Reveal Series, Founder and CEO Bob Parsons gives you deeper insight to this Science of Sexy, taking you inside the ropes to explore the technology behind our latest club innovations, as we look ahead to upcoming 2021 new releases, including the all-new GEN4 Golf Clubs.
Reveal 05:
ALL-NEW GEN4 GOLF CLUBS
Our new, PXG GEN4 Golf Clubs are launching soon! Informed by years of unbridled research and development, PXG's new flagship GEN4 Golf Clubs are the apex of the company's club lineup. Featuring exciting new innovations and patented new breakthroughs that deliver unbelievable distance, pinpoint accuracy and explosive sound and feel. Take a sneak peek at our groundbreaking GEN4 Irons, Drivers, Fairways and Hybrids
Learn More
Be the first to know about new product releases
WHAT'S NEXT FROM PXG?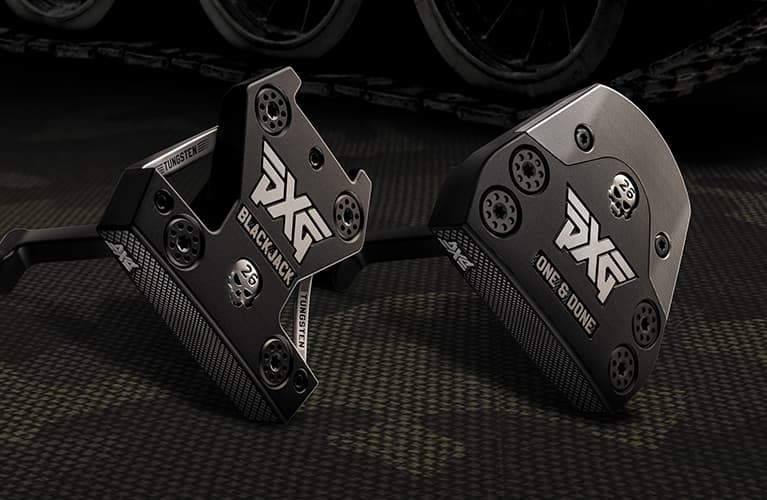 ADDITIONAL BATTLE READY PUTTERS
APRIL 2021*
Following the release of Blackjack, One & Done, Bat Attack and Mustang, the family is set to welcome a number of new, fully optimized blade and mallet Putters. From the center-of-gravity (CG) and moment of inertia (MOI), to stability, balance, and weighting, Battle Ready Putters deliver maximum performance for putts from every distance.
*All dates are subject to change
WHO IS PXG?
OUR FOUNDER'S STORY
Parsons Xtreme Golf was founded in 2014 by philanthropist, business guy, Marine Corps Vietnam War Veteran, and certified golf nut, Bob Parsons. The goal? To determine if we could make a better golf club. With revolutionary patented technology, the world's finest materials, and zero cost or time restraints, PXG products are golf clubs without compromise.
Watch the Video
IN LOVING MEMORY OF MY LITTLE BROTHER AND GOLF NUT, ALLAN PARSONS.
PXG PRODUCT HISTORY
PXG was built to shatter expectations and change the way golf enthusiasts think about their clubs. We will not release new equipment unless it's significantly better than what is already on the market.
Learn More