PXG Putters deliver incredible performance and versatility in a 100% milled construction.
Each PXG Putter head can be paired with one of four hosel types, allowing your PXG Fitting Specialist to find the right combination to suit any putting stroke style.
The reason we adjust hosels is because of what we call hang, or the hang angle. When you hold the putter shaft horizontally, you'll see that the center of gravity causes the putter head to align itself directly under the shaft.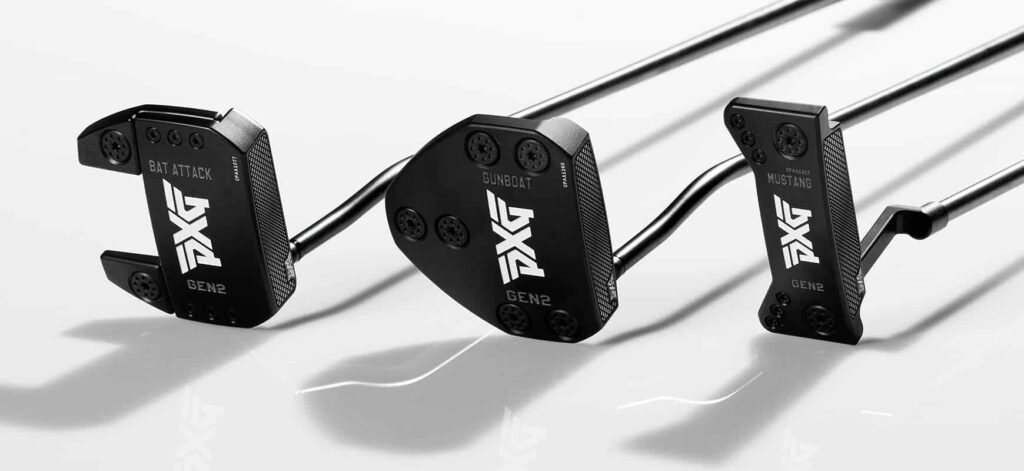 WHICH HOSEL WILL SUIT MY STROKE?
HEEL SHAFTED
Our Heel-Shafted hosel has a half shaft of offset and a significant toe hang angle. This putter is best suited for players with an open-to-close, arc-style stroke.
This is good for players who tend to pull the ball because it requires more energy to rotate the clubhead through the stroke.
DOUBLE BEND
Our Double Bend hosel has a face-balanced hang angle creating a half shaft of offset. This face-balanced design minimizes resistance to twisting, assisting players who tend to push the ball. It is best suited for those with a straight-back-straight-through putting stroke.
For players who prefer a center shafted putter, this style raises the shaft axis to match that of the preferred style and mimics the performance.
PLUMBER'S NECK
Our Plumber's-Neck hosel has a full shaft of offset with a mid-toe hang angle. It is a versatile hosel shape, equally effective for golfers with a straight- or arc-style stroke.

ARMLOCK
Our Armlock hosel has a face-balanced hang angle creating a full shaft offset. This putter is best suited for players who desire the greater control and stability – or who suffer from the yips.
The Armlock hosel orients the shaft axis through the CG to create a face balanced hang angle, which reduces the inertial force required to rotate the putter face.
CENTER SHAFTED
Our Center Shafted hosel presents a face balanced hang angle with zero offset. Best suited for players with a straight back, straight through stroke, the Center Shafted hosel orients the shaft axis in a central, evenly distributed, location.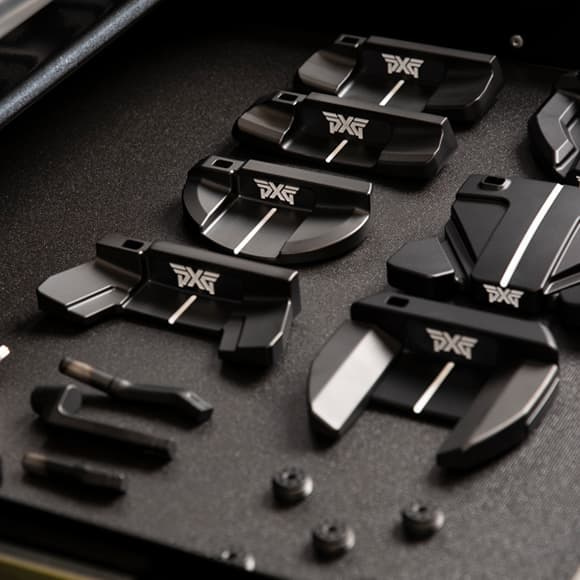 PXG also offers a fourth, relatively uncommon hosel type to support golfers who prefer an armlock style of putting. It is best to work with a PXG Fitting Specialist to determine the proper fit for this design.
With nine head shapes, four hosel types, and multiple sole weighting options – PXG makes it simple and fun to create you next money maker.
Start by selecting the putter profile that best suits your eye at address. This will give you added confidence when standing over a shot.
Then select the hosel configuration that works with your stroke style.
Finally, select your preferred loft and lie, as well as shaft length and grip style.
The model, in conjunction with the chosen hosel – whether Double Bend, Plumber's Neck or Heel Shafted – will dictate the overall assembled head weight. The Plumber's Neck yields the heaviest standard clubhead mass and the Double Bend the lightest.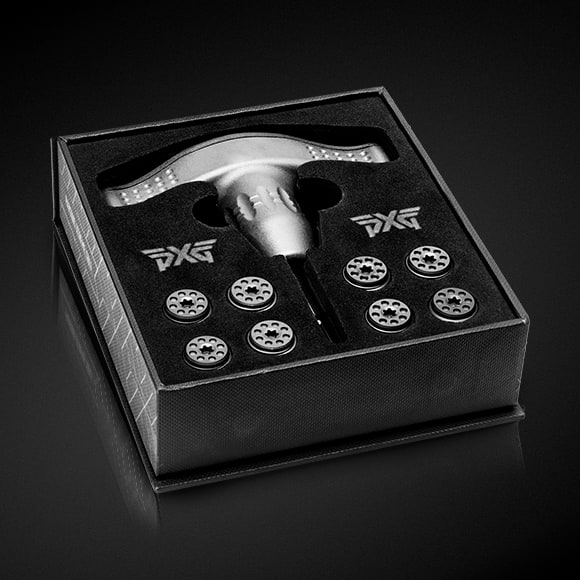 Each putter has an adjustable range of at least 30 grams to optimize head weight and bias. Sole weighting is set to standard but can be adjusted during a fitting. Weight kits are also available for those who prefer to tinker at their own convenience.
Select and configure your putter online, call us to talk with a PXG Fitting Specialist over the phone at 844.PLAY.PXG, or schedule your in-person custom fitting experience with us today.