Kick off the New Year with the Lush Island Vibes of PXG's New Apparel & Golf Accessories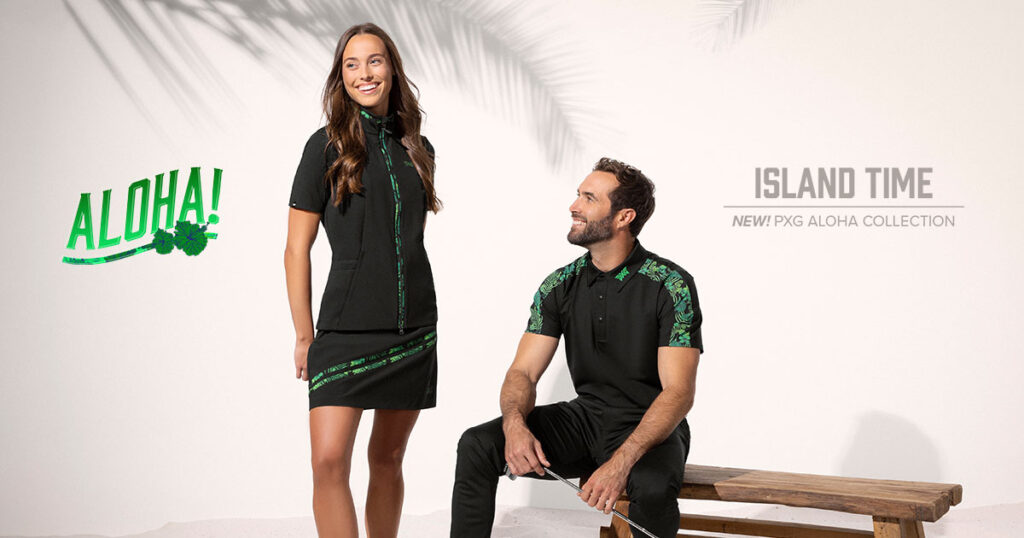 SCOTTSDALE, Ariz. (January 4, 2022) – PXG is pleased to announce the official drop of its 2023 Aloha Capsule Collection. Returning in its fifth iteration, the tropical-inspired lineup presents distinctive hibiscus floral prints, luxury fabrics, and rich colors to bring a Hawaiian state of mind to modern golf apparel and accessories.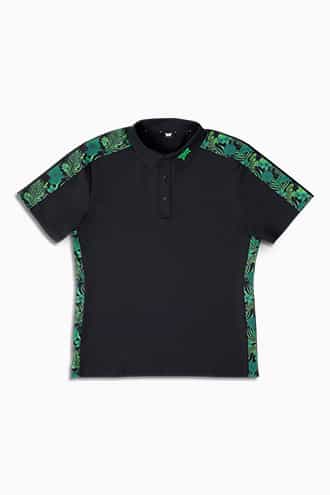 A PXG tradition, the Aloha Capsule Collection is influenced by Bob and Renee Parsons' shared affinity for Hawaii, the island golf lifestyle, and the official start of the tour in the new year. This year's unique Aloha Green print injects playful pops of color into PXG's classic black, white, and grey color palette. The Aloha collection also features a signature pattern that has multiple hidden golfer "Easter eggs" throughout the Hawaii inspired design. The expanded collection presents six beautifully curated apparel styles for both men and women, ranging from performance polos and printed skirts to sport-focused vests and hoodies.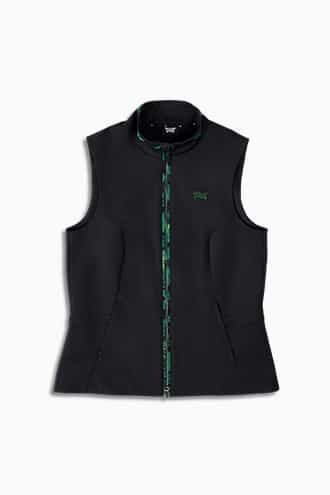 "The Aloha Capsule Collection is a fan-favorite for our PXG Troops, and I always look forward to its official release each year," said Renee Parsons, President and Executive Creative Director of PXG Apparel. "Hawaii holds a very special place in our hearts – it has become a second home for Bob and me. The tradition of sharing the aloha spirit with our customers through this lively collection is truly rewarding."
This collection also includes several on-course accessories that bring a fun tropical edge to every golfer's game. Accessories include driver, blade, and mallet putter headcovers, a Player's Towel, and a special-edition Lightweight Carry Stand Bag. Upholding PXG's commitment to function and performance, the bag features a four-way top, eight total pockets, a padded back panel, and multiple strap options to keep players organized and focused.
To learn more about PXG or to purchase the 2023 Aloha Capsule Collection, visit www.PXG.com.
ABOUT PARSONS XTREME GOLF
Founded by entrepreneur and self-proclaimed golf nut Bob Parsons, PXG embodies his belief that every new product – from golf clubs to sport fashion apparel – should be markedly better. Every innovation should noticeably improve your performance. And every moment of impact should elevate your enjoyment.
Today, PXG offers a complete lineup of right- and left-handed golf clubs, including drivers, fairway woods, hybrids, irons, wedges, and putters, as well as high-performance, sport fashion apparel and accessories.
PXG's professional staff includes Joel Dahmen, Zach Johnson, Mason Andersen, Paul Barjon, Eric Cole, Kevin Dougherty, Nicolas Echavarria, Clay Feagler, Michael Gligic, Grant Hirschman, Bo Hoag, Michael Johnson, Jake Knapp, KK Limbhaust, David Lipsky, Luke List, Justin Lower, Ryan McCormick, Henrik Norlander, Augusto Nunez, Seth Reeves, Shad Tuten, Dylan Wu, Celine Boutier, Austin Ernst, Mina Harigae, Yu-Sang Hou, Megan Khang, Christina Kim, Gina Kim, Katherine Kirk, Brittany Lang, Gerina Mendoza, Jennifer Song, Nathakritta "Sim" Vongtaveelap.