Striking technical fabrications, futuristic patterns, and performance-based designs inform PXG's new apparel release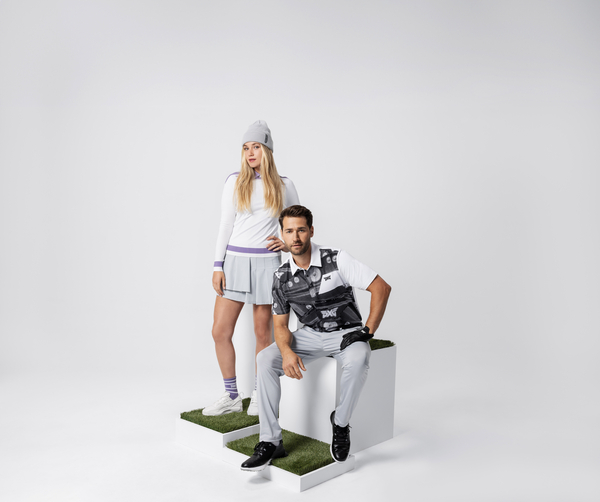 SCOTTSDALE, Arizona (August 31, 2023) – PXG has unveiled its latest apparel and accessory offerings designed to carry golfers and lifestyle enthusiasts through the upcoming fall and winter seasons. This drop features a curated series of must-have classic and new silhouettes that boast technical innovations and thoughtfully crafted details for enhanced performance on and off the golf course.

The newest wave of apparel is comprised of 64 trend driven, performance-based designs – 32 looks for men and 32 for women. This seasonably smart collection elevates classic golf-wear, and introduces layering essentials and innovative, lightweight, easy to pack outerwear. PXG's classic black, white, and gray colorways anchor monotone, color block, and printed styles, while military green, blue, and purple hues add variety and depth to the series.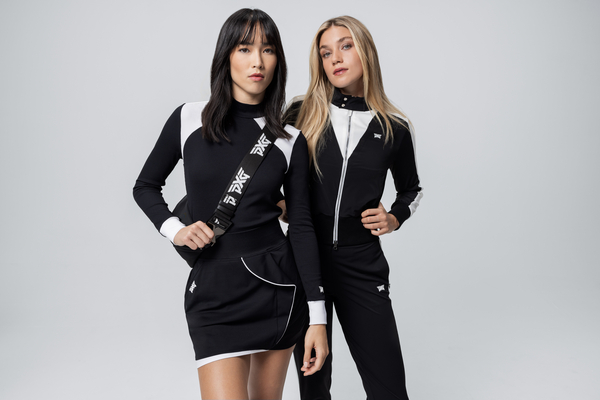 "We are excited to share the upcoming season's performance driven, fashion forward apparel and accessory styles with our customers. Each piece is thoughtfully crafted with innovative design details that allow for comfort and protection in the wide range of Fall and Winter climates. We are consistently dropping fresh styles and thoughtful designs throughout the season that will empower your game and have you ready for anything both on and off the course!" Renee Parsons, President and Executive Creative Director, PXG Apparel


Signature men's and women's polos, pullovers, vests, and even outerwear pieces such as the Women's Full Length High-Neck Jacket feature technical advances in moisture-wicking while other fabrications feature quick dry and UV protection to provide maximum coverage. Form meets function with technical details such as hidden pockets in women's and men's pants for smart storage, along with innovative elements like perforation, mesh paneling, and built-in biker shorts in women's skirts. Light weight fabrics are used in the men's layering vests and the Women's Darkness Polo Dress for easy play and effortless travel.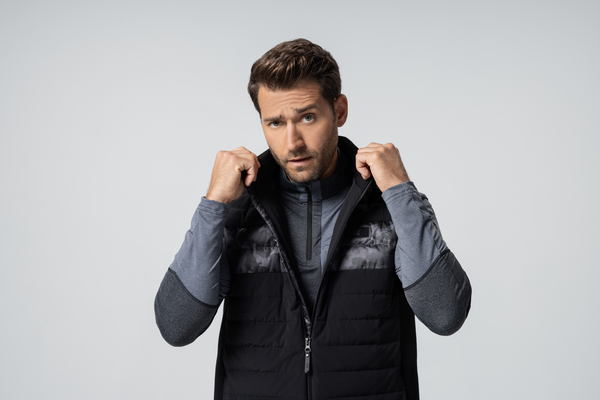 Distinctive prints, trendsetting patterns, and contemporary color blocking merge with defining purple and blue fall hues to add a clean, modern flare to select classic fits. Futuristic digitized PXG Iron print, and reimagined logo applications reinvigorate PXG's men's shirting. While color blocking techniques create seamless, flattering lines in women's sweaters and tops.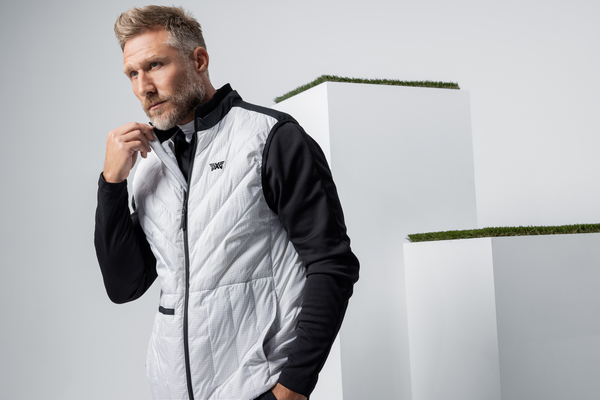 Dynamic layering and outerwear pieces boast military-inspired design characteristics, ensuring comfort and protection in various climates. The men's plush hoodie and joggers provide an easy, polished stand-alone look or serve as the perfect base layer under the Grid Pattern Packable Vest. The Women's Hooded Oversized Poncho Puffer with quilted water-resistant fabric styles perfectly with everyday base layers including a classic polo, cozy sweater, ¼ zip pullover or knit top.


Rounding out the collection, PXG will release its annual limited edition Darkness Capsule in congruence with the seasonal offerings. This exclusive line embodies the essence of the PXG brand, paying homage to its founder, CEO, and U.S. Marine Corps Veteran Bob Parsons. The Darkness insignia, featuring a striking skull and the number 26, serves as a tribute to Parsons' dedicated service with the United States Marine Corps during the Vietnam War. The deep black hues and subtle camouflage details deliver a touch of military-inspired flair, while boasting strong, tailored characteristics. With its powerful symbolism and distinctive design, the Darkness Capsule truly captures PXG's esprit de corps.

The new apparel is now available in PXG Stores and online. To learn more, visit www.pxg.com/apparel.

PXG:
Founded by American entrepreneur and philanthropist Bob Parsons in 2013, PXG produces some of the world's finest golf clubs and apparel. PXG Apparel was established in 2018 by Renee Parsons, President and Executive Creative Director of Apparel, to offer customers seasonal sport fashion designs for any endeavor. The company's unrelenting commitment to performance excellence, founded on the premise of unlimited time and resources dedicated to research and development, is an unusual approach with a groundbreaking endgame.